In-person or remote consultations on Social Media, Marketing, and Marketing Plans.
Consultations provided by Sarah Ashby, Business Intelligence Manager.
Social Media Consultation
Let our digital marketing expert evaluate your social media platforms to be sure they are configured effectively, provide insights into your content creation, help increase engagement, and review metrics measurements and other critical tools.
Includes a summary wrap-up report with details on recommended improvements.
Marketing Tune-Up
Let our marketing experts evaluate 8 key indicators of your credit union's marketing performance, and provide recommendations on how to improve.
Member retention
Data hygiene
Front line retail
Wrap up codes
Products and services per member
Email performance
Social media
Product and service behavior
We'll dive into how to use these indicators to boost the performance of your marketing campaigns. This consultation is great for credit unions that have new marketing staff, or are unsure about the effectiveness of their efforts.
One-time fee:
$2000 + T&E
Marketing Plan
A full-featured Marketing Plan designed specifically for your credit union, built to fit an in-depth study of your product/service performance, recent member behaviors, social media data and more. Includes a customized set of marketing tactics and a content calendar to follow.
Available as a one-time service, or as an ongoing quarterly or annual option.
One-time fee:
$4000 + T&E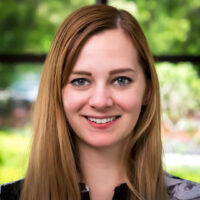 Sarah Ashby, Business Intelligence Manager
Sarah Ashby has been with Xtend for seven years, starting in the Xtend Contact Center in early 2014, joining the Xtend Communications team in 2017, and leading Xtend Data Analytics since 2019.
She brings to the table an expertise in CU*BASE data, and has run hundreds of marketing campaigns for credit unions. Sarah frequently shares her wealth of knowledge and experience via CUSO Magazine and her blog, The Data Trendsetter.