Need an ad, banner, t-shirt, or logo? Our professional designers create eye-catching, effective designs to engage your members. The possibilities are endless, but we've included some popular requests below.
Print Design
Postcards are a popular promotional tool. They're a bold, bright addition to a member's mailbox, catching their attention and keeping your brand top-of-mind.
Self-service postcards are a good way to help members help themselves, and adding a postcard to a marketing campaign is a great way to maximize the effectiveness of your promotion.
We also design Flyers, Letter Checks, Buck Slips/Loan Clips and Posters!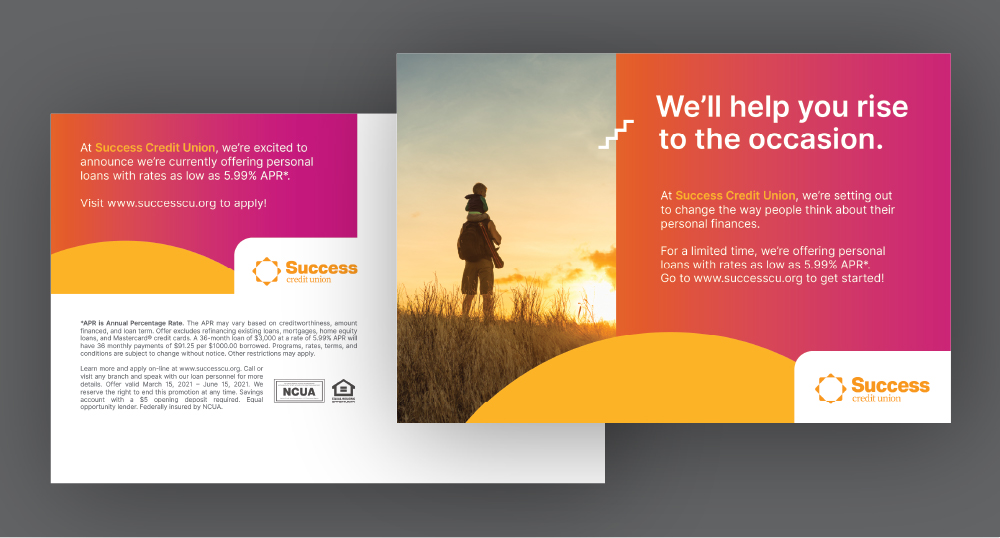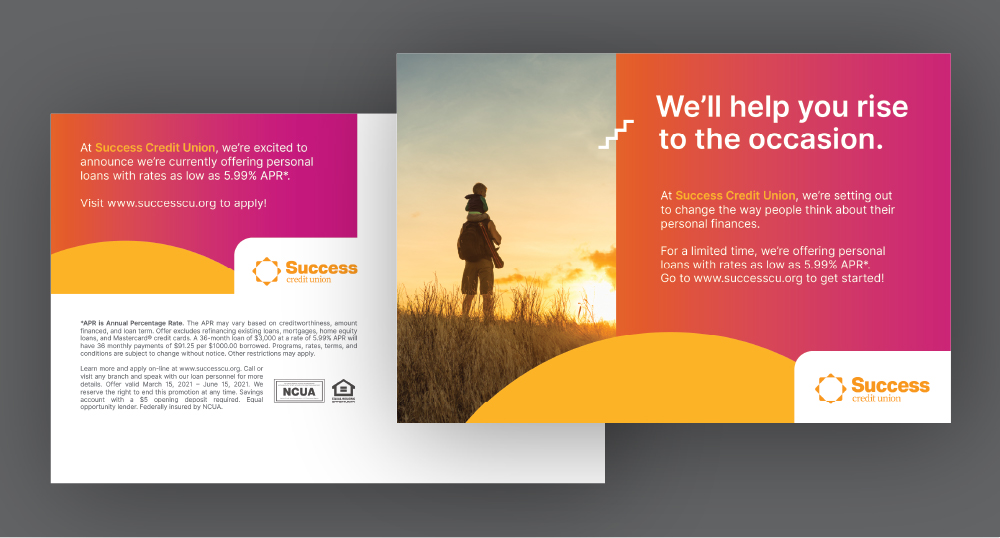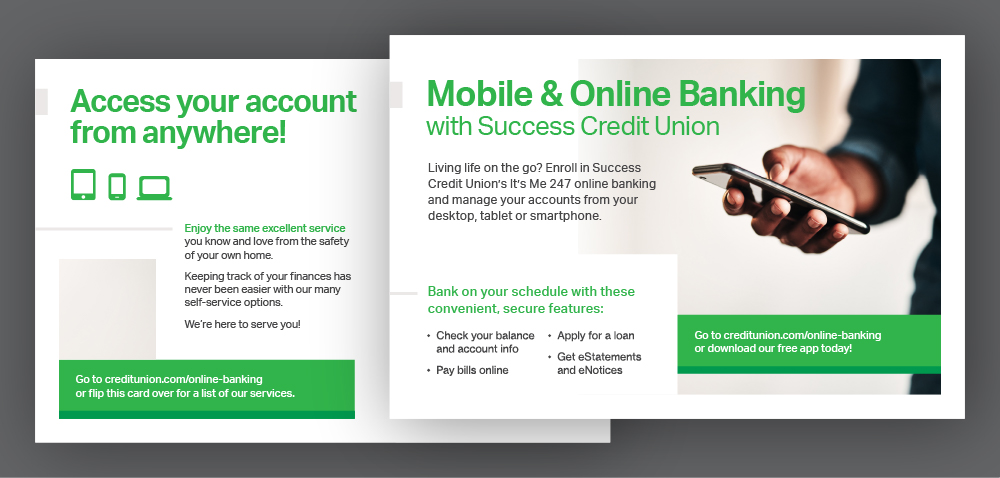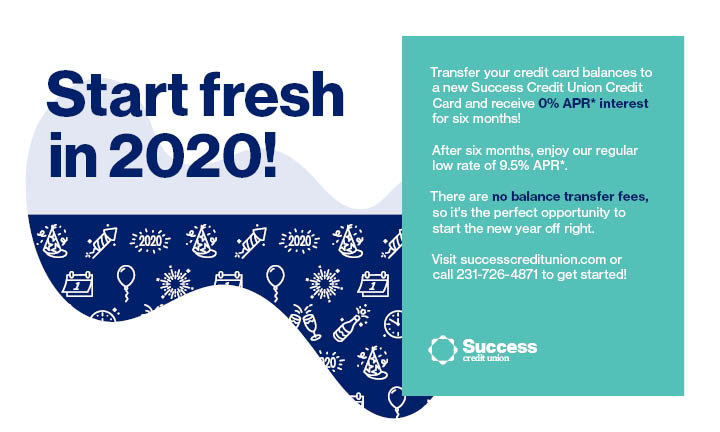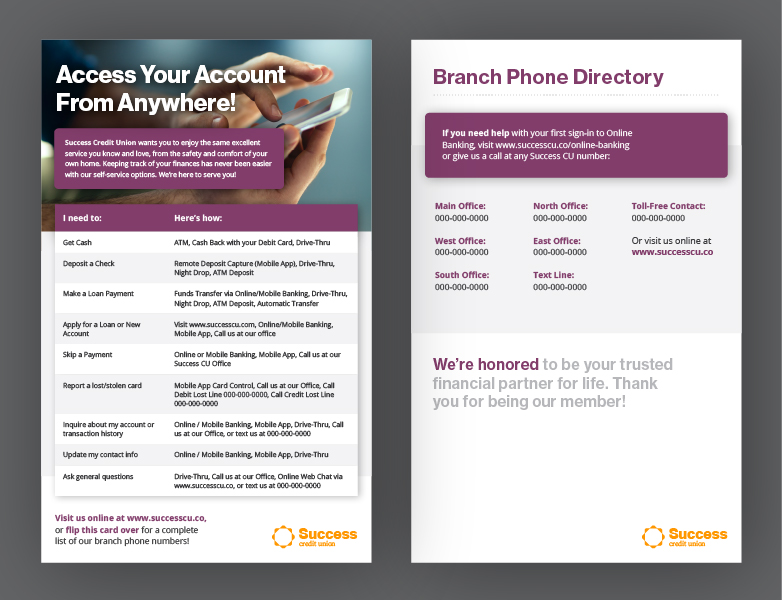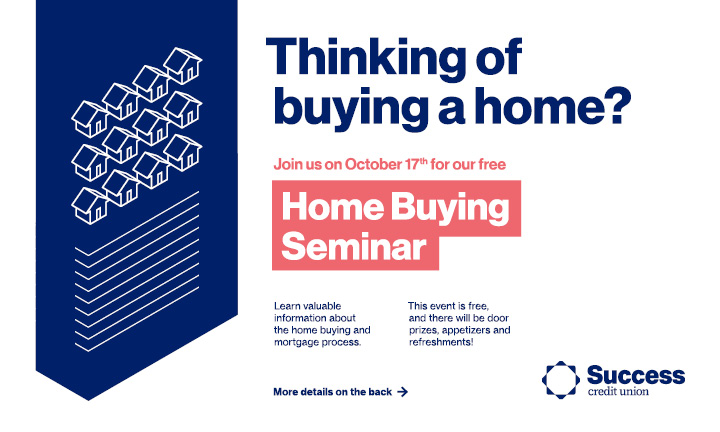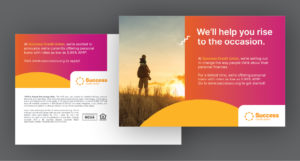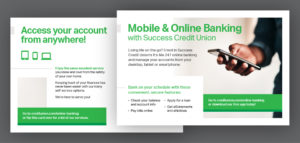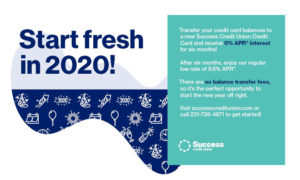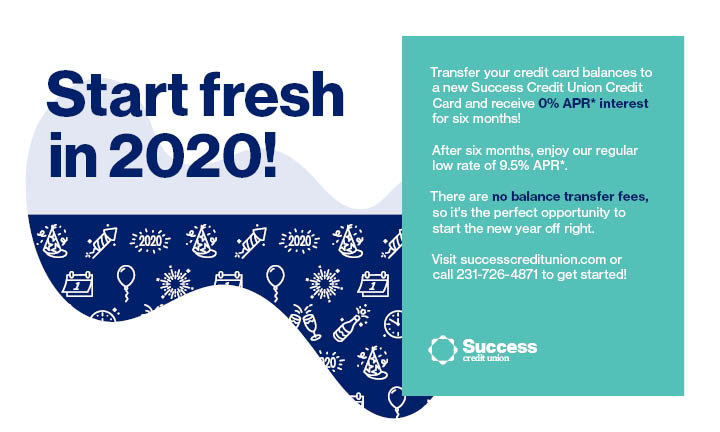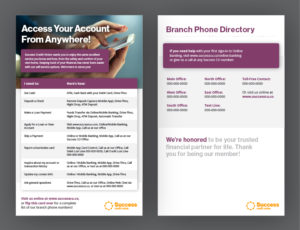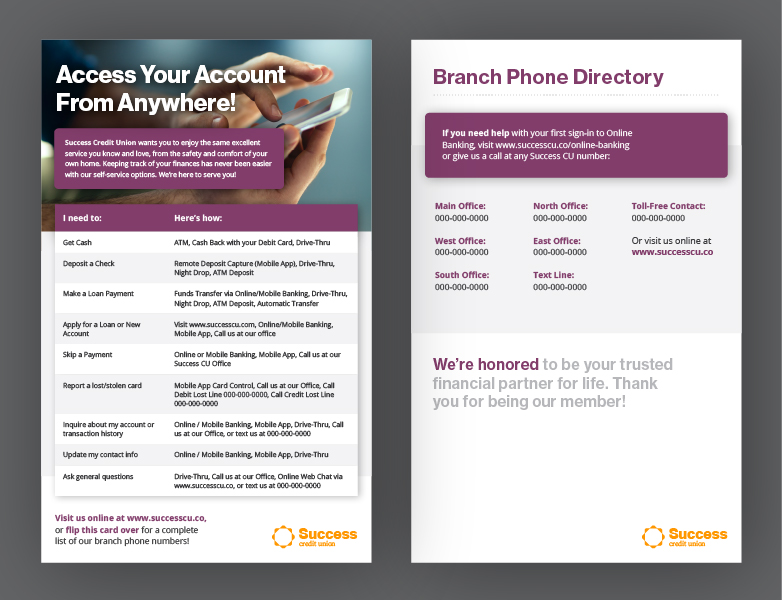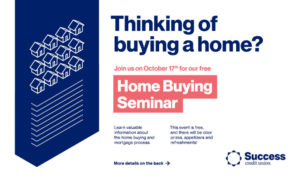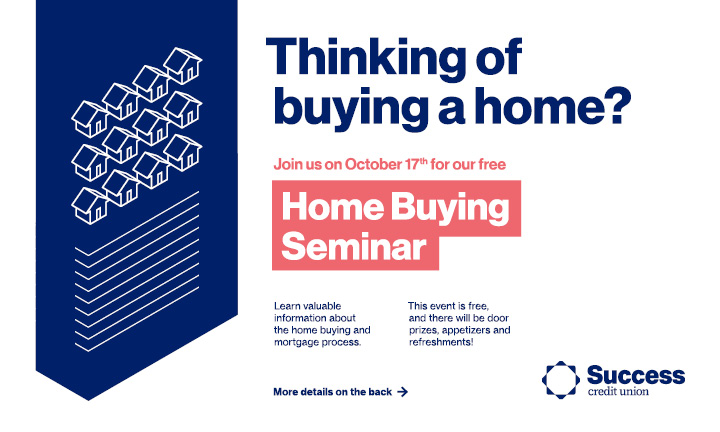 Brand/Logo Refurbishment
Lost your logo? Need print-ready versions of files? We'll help refurbish existing branding materials (such as logo files, colors, fonts, etc) for compatibility and flexibility.
It's common for Credit Unions to lose original brand files, or never receive them from design partners. This can lead to pixelation, blur, and inconsistency in member-facing materials. Members notice these things, and it hurts the Credit Union's professional appearance.
Brand/Logo Refurbishment can provide vector versions of graphics (SVG, PDF and EPS) for print, CMYK and RGB color swatches, high-resolution versions of raster graphics (JPG and PNG) and more.

Shirt Design
Everybody loves a shirt! Coordinating promotional staff shirts is a fun way to kick off a campaign, and giving quality shirts to members is an excellent way to spread the word within your community.
We'll work with you (and a printer of your choice) to create a shirt that fits just right.
Banner Graphics
Launching a campaign? Make sure your website, social media, and mobile app are in on it! A coordinated design can make a campaign more public, more memorable, and more effective.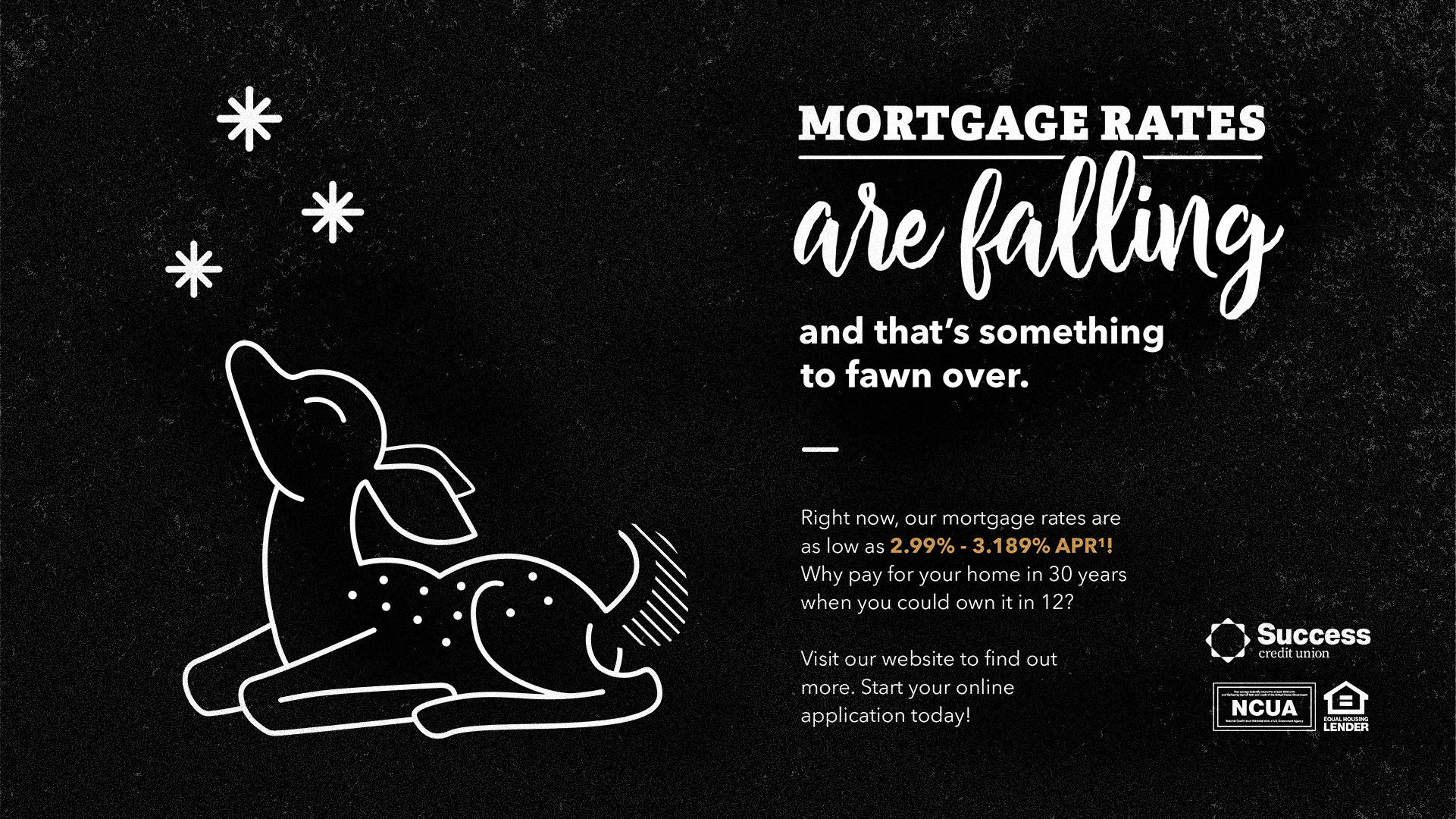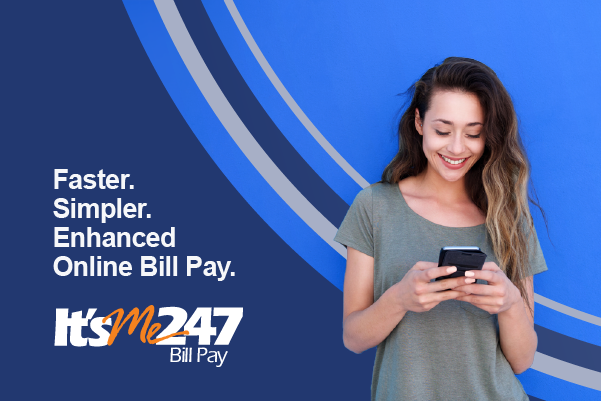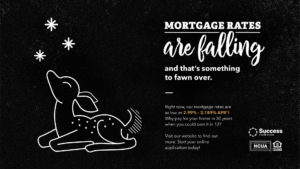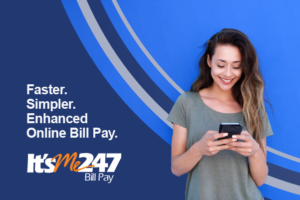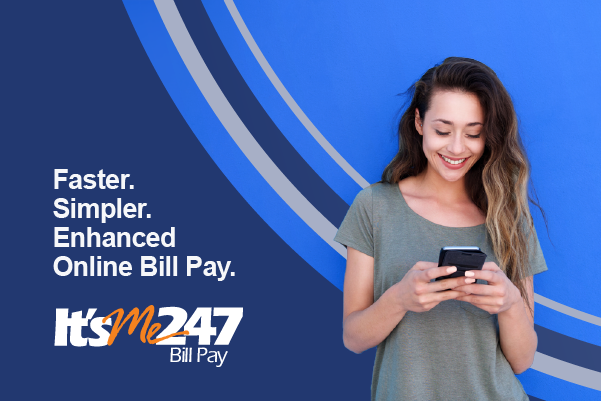 Something Else
Looking for something not listed above? Click the order button below and describe what you'd like us to design. Chances are, we can create it for you!