Product info
Digital statement stuffers. A managed content library and delivery service pushing your newsletters and marketing passively in It's Me 247.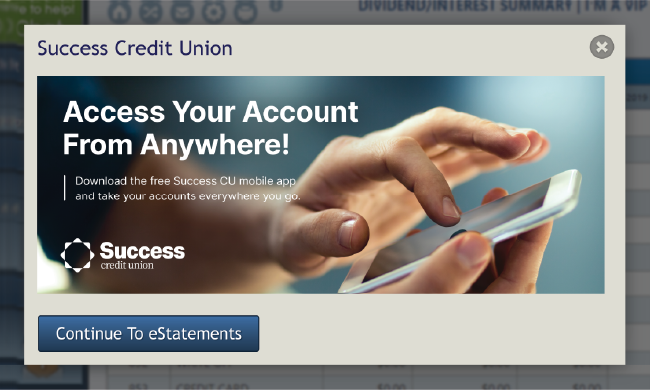 How it helps
Promotes your services where members are already looking. Eliminates print costs and waste from traditional statement stuffers.
Deliverables
Digital ad placements within It's Me 247 online banking.
Ongoing fees:
$100 / month