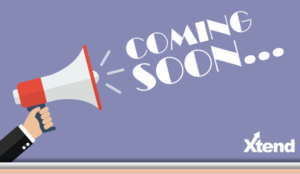 Xtend will be offering a new service for your member Opt-Out Maintenance covering all your emails sent from CU*BASE.  With this service, Xtend will:
Provide and host a link for your CU*BASE email signature line.  This URL will direct members to Xtend's Member Reach unsubscribe request form.
Monitor for unsubscribe requests submitted through the form, and update CU*BASE to mark the membership as 'opted out' (updating the CU Contact opt out flag).
Perform regular audits of your signature line to make sure that your credit union has the best chance at remaining within compliance.
Perform regular audits of your general 'From' email address to confirm that it is valid and mailable.
If you have Xtend's Member Reach program, we already manage each of these items for you within compliance of the CAN SPAM rules.
Member unsubscribe requests are very important, and incorrect Opt-Out Maintenance can have a big impact on communication with your members.  Continuing to email marketing content to someone who no longer wishes to receive messages could result in a breach of anti-spam laws (CAN SPAM Act of 2003).  If a person unsubscribes from your email and then continues to receive regular marketing, your member may also go so far as to file a spam complaint with the email service provider.  A Few Notable Spam Lawsuits
Failing to provide an option to unsubscribe and opt-out from communications turns into a headache for your member, harms your reputation as a company, affects the network of other CU*Answers credit unions.  This is where Xtend can help with our services to assist with Opt-Out Maintenance.  STAY TUNED FOR MORE!!